Thank You For Choosing Us!
Patient Information
Here, you'll find a link to new patient forms, learn about the payment methods we accept, and find out what to do if you experience a dental emergency. We welcome the opportunity to help in any way that we can, so feel free to call us with your questions!
New Patient Forms
Just download, fill out, and print! Bring your completed New Patient Form to your first visit for fast, efficient check-in.
View and complete our Sleep Health Questionnaire to see if you might be a candidate for a complimentary consultation. You can fill out the form online then print it and bring it with you to your appointment.
Thank You Della!
"Highly recommend!! GREAT staff. Dr Marvizi is the best and the hygienist Kayla is awesome!!"
Financial Information
We strongly believe that your treatment should be decided by your individual needs. Quality dental care has a financial impact, and we'll always try to help you obtain your maximum insurance benefit by submitting your insurance forms as a service to you. We offer many excellent options to make your care affordable. Our Tulare Dentist office is a provider for Delta Dental insurance, and we accept cash, checks, American Express, Discover, MasterCard, and Visa. You may finance your dental work through CareCredit, a leading institution that provides low- and no-interest payment plans to fit your budget.
GreenSky Patient Solutions
You Can Finance Your Dental Treatments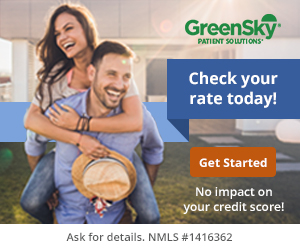 Emergency Dental Care
Tulare dentist Dr. Marvizi, and our team are here for you when you need us. If you experience a dental emergency – day or night – call our office. You'll receive information on how to receive the care you need to remedy your situation.
We Want You To Be Comfortable
Our dental practice here in Tulare, CA strives to make your experience as comfortable and pleasant as possible. Our team has the unique ability to provide the best care while also developing lasting relationships with our patients. If you're putting off your dental care because you're afraid, we offer dental sedation that will help you relax through your visit. Go Here to learn a bit more about our Sedation Dentistry options and get the help you need.
If you're in need of a dentist and dental work, we can help and look forward to meeting you. Please call our Tulare dental office at (559) 686-0078 and lets talk.
No Insurance, No Problem!
We offer our own Dental Savings Plan. For as little as $26.99 a month plus a $50 enrollment fee, you can have your own plan that covers x-rays, exams, two cleanings, and more at no additional cost. No forms, no waiting period, no pre-approval. Contact us to sign up!
5 Stars For Smile Central Valley
I've heard a lot of good things about Dr. Marvizi and I was looking around for a dentist who does implants. The atmosphere is very welcoming and the doctor answered all my questions. I have severe anxiety and went under sedation so I could be relaxed and calm. I had a great experience and I finally found my dentist. The girls in the back are very helpful and knowledgeable.
Taylor Anaya
5 Stars For Smile Central Valley
I just finished my Invisalign treatment and all I have to say is the outcome exceeded my expectations. From the start of my experience with the treatment coordinator with Monica, she was so helpful and worked within my budget. The staff has been really friendly and polite throughout the process.
Samantha Contreras
5 Stars For Smile Central Valley
Girls are very welcoming and easy to talk to. I actually love coming to the dentist again. Monica, Sky, Abigail and Kayla are an awesome friendly staff. The doctors are very knowledgeable and relaxing to deal with. I highly recommend making them your dental family .
G Magz